Christine McIver, Possibilities Coach
Contact Details
Details

Name:
Christine McIver, Possibilities Coach
Certification:
Certified Facilitator
Phone:
519-574-2199
Location:
7-4991 Rathkeale Road
Mississauga
Ontario
Canada (Toronto & Worldwide)
Email
Email Christine McIver, Possibilities Coach
About Christine McIver, Possibilities Coach
Welcome to my page you amazing being! :)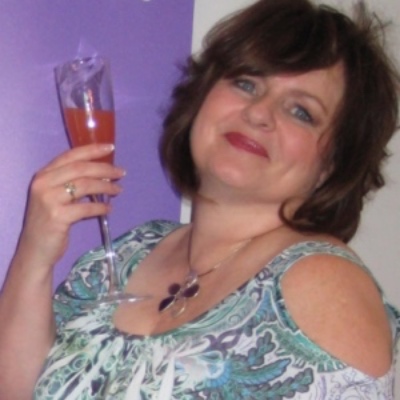 It is with immense gratitude and joy that we have connected.

My spiritual awakening consciously began in 2008 when life as I knew it started to fall apart.
To my glory, what was really happening was I was beginning to let go of what did not work for me and becoming more of what I truly wanted to be.

Today I am a Access Bars Facilitator, TV & Radio Show Personality, Possibilities Coach, Spiritual Entrepreneur & Inspirational Speaker. I have a burning desire to inspire you to make choices one step at a time that will bring you to your true hearts desires.

I am also thrilled to be the Founder and Owner of Inspired Choices Network

Once you get to know me you will discover that I live my life out loud and that I am a natural cheerleader who believes in the abilities of others to change their lives quickly with ease despite all of life's challenges.

It would be my delight to connect with you and invite you to reach for your dreams & keep promises to yourself that you may have long since forgotten. You can have a life of passion & complete happiness.



What if you were willing to nurture and care for you like you have never done before?
What if you would open the doors to being everything you have decided it is not possible to be?
What would it take for you to realize how crucial you are to the possibilities of the world?
What if you're more amazing than you've ever dared to imagine?

Access Consciousness classes taken:

Certificate Access Right Body For You Taster Facilitator 2015
Certificate Access SOP Facilitator 2014
Certificate Access Body Process Facilitator 2014
Certificate Access Consciousness Certified Facilitator 2013
Certificate Access BARS Facilitator 2013

Certificate Akashic Records 2013
Certificate Angel Card Reader 2012
Certificate Psychic Training 2012
Certificate Co-Active Coaching CTI 2009
Diploma Human Resources 2000
Diploma Business Management 1990

LOCATION
________________________

Toronto & WORLDWIDE

I travel as well all over Ontario, Canada & the World if you are interested in hosting me.
Just ask!

CLASS INFORMATION
---------------------------------------
If you don't see classes scheduled and you would like a class, please contact me. I offer private sessions in person/telephone/Skype or in group classes. My website has the MOST up to date information on currently scheduled classes

The following courses are available on an ongoing basis: 

• Right Body For You - 4 hour Classes with Body Process
• Access Bars - 1 Day Class

• Access Foundation - 2 Day Class

• Access Level One - 2 Day Class



• 5 Days To Change Your Life Bars, Foundation & Level One all together!

WEBSITE: Inspired Choices Inc
TELEPHONE: (519) 574-2199

EMAIL:christine@inspiredchoices.ca
SKYPE: christine_mciver_ilc

Until we meet be all YOU desire to be!
Classes
Christine McIver, Possibilities Coach's current class listing.
No matching classes found