Explore what else might be possible for you and your life right from your computer! It's as easy as clicking a button! How does it get any better than that?
Join an Access Consciousness® Certified Facilitator on a live, online, video Google Hangout, Zoom or other online hangout to explore greater possibility, freedom and ease. Using the practical tools of Access Consciousness®, you can begin to change whatever you would like to change in your life.
#Next Step... in eine neue Welt
Was kann Dein nächster Schritt in eine neue Welt sein?
Was darf sich in Deinem Leben verändern?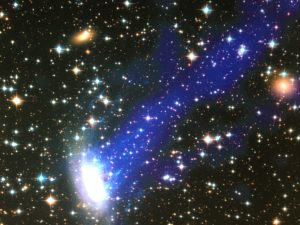 Deine Beste Zeit neues zu wählen ist jetzt….
Was ist es, was Du gerne in Dein Leben einladen möchtest?
Die Blumen die im Frühling blühen entstehen aus den Träumen die Du Dir jetzt erlaubst zu träumen.
Wie können wir alle ein Beitrag für einander sein, und dass was uns jetzt noch aufhält nutzen, um zu wissen, was uns besser gefällt? …und so die Super Nova einer neuen Realität sein?
Ein Stern, ein Planet, ein Baum, ein Tier ist immer mit allem im Austausch und in der Kommunikation mit den ihn umgebenden Elementen.
Auch Du brauchst Dein Umfeld um Deinen Körper zu kreieren, doch meist bist Du der Meinung Du müsstest es alleine schaffen und tun . Möchtest Du Dir erlauben im Austausch mit den Lösungen zu sein und diese zu empfangen?
Welche Fragen hast Du für Dich und Dein Leben, was möchtest Du schon jetzt und in 2018 erleben…?
Deine Fragen klären, was Du wirklich willst und bilden dann eine Plattform die diese Veränderung trägt.
Hast Du schon eine Idee? … und wenn nicht, erlaube Dir mit anderen gemeinsam neue Wege zu finden!
Überall wo Du mal entschieden hast es niemals einfacher und leichter haben zu können, kannst Du jetzt alle Beurteilungen von richtig und falsch, gut und schlecht loszulassen, Dich öffnen…und Fragen zu dem was neue Erfahrungen bringt einladen?
In diesem Telecall klären wir zusammen was uns noch stoppt es leicht in Veränderungen zu haben und sogar Freude daran zu haben unerwartete Umstände in unser Leben einzuladen, um mehr für uns zu kreieren, festgefahrene, limitierende Strukturen aufzulösen und Neues zu empfangen.
Ich freue mich sehr, wenn Du mit dabei bist !
Bitte melde Dich rechtzeitig an, damit wir die die Zugangsdaten zusenden können:
Kannst du nicht live dabei sein?
Dann schicke Deine Fragen dann bitte bis späten 24 Std. vorher unter info@pragya.de an und Du erhältst im Anschluss des Telecalls eine Aufzeichnung.
Möchtest Du mehr Klarheit über Deine nächsten Schritte, gibt es die Möglichkeit von Einzelcoachings
POTENZIAL ( 16.12.) – SOULPOWER (17.12.) Aufstellung
oder einem FOUNDATION KURS ( 7.-10.12 / 27.-30.12./ 25-29.01.18
Du findest sicher etwas was für Dich passt!