Welcome to Talk To The Entities - Introduction
How much energy do you use to block your awareness of the spirit world?
Who was actually scared of entities, you or someone you grew up with?
Talk to The Entities is the introduction to seeing the world in a whole new way.
What if the spirit world was not something to fear but rather something to work with and around?
What kind of entity education were you given? A good one, a bad one or any at all?
Start to learn how you can change your perspective and remove the limitations you have put in place that block you from perceiving, knowing, being and receiving all that you can.
When you die, would you like people to think about you the way you do about entities now?
TTTE Intro is two-hour live class that is a great way to get your feet wet with Talk To The Entities and begin to see the breath and depth of this work. It is also the start of the TTTE Beginner Class.
Duration
2 hours
Prerequisites
None! TTTE Introduction is open to anyone with an interest.
---
Parler Aux Entités® INTRO avec Ivan Martin en Suisse + en Ligne !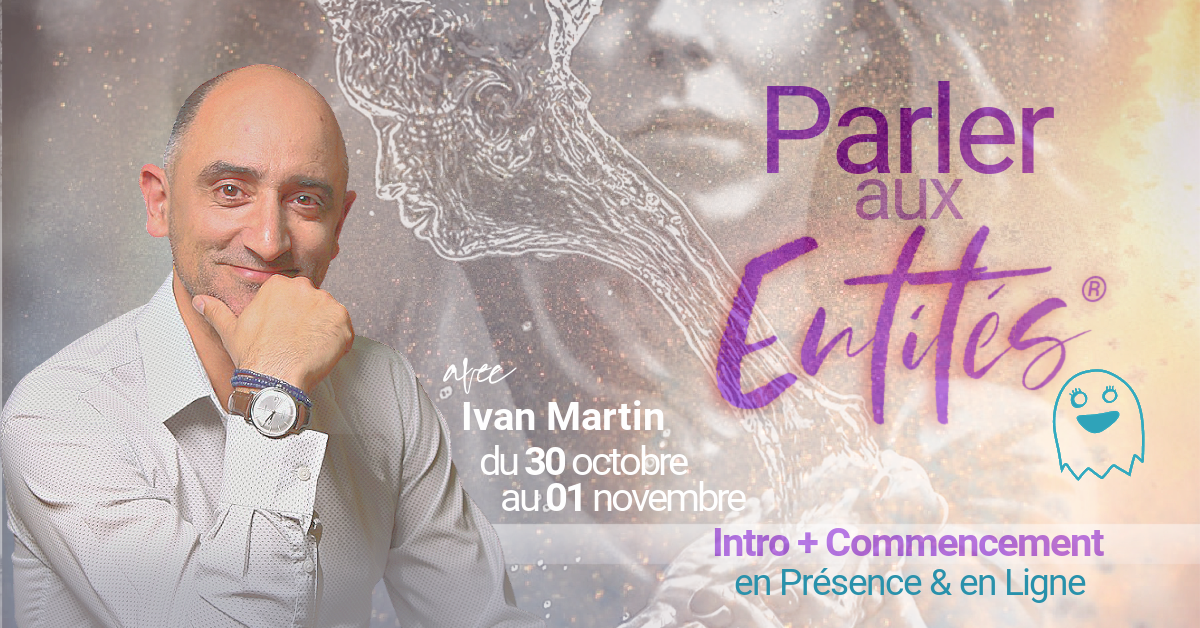 Découvrir un tout nouveau monde...
Réveiller la capacité de vivre qui libèrent toutes les autres capacités !



A Moudon (Suisse) + En Ligne !



"

Combien d'énergie utilisez-vous pour bloquer votre conscience du monde des esprits ? Qui avait réellement peur des entités, vous ou quelqu'un avec qui vous avez grandi ?
Parler Aux Entités est une introduction à la vision du monde d'une toute nouvelle manière. Et si le monde des esprits n'était pas quelque chose à craindre mais plutôt quelque chose avec quoi travailler (et créer) ?
Quel genre d'éducation au sujet des entités avez-vous reçue ? Une bonne, une mauvaise ou pas du tout ?
Commencez à apprendre comment vous pouvez changer votre point de vue et éliminer les limites que vous avez mises en place qui vous empêchent de percevoir, de connaître, d'être et de recevoir tout ce que vous pouvez.
Lorsque vous mourrez, aimeriez-vous que les gens pensent à vous comme vous le faites actuellement pour les entités ?
La classe Intro est un cours de deux heures qui est un excellent moyen de vous lancer avec Parler Aux Entités® et de commencer à voir le souffle et la profondeur de ce travail. C'est également le PRE-REQUIS A LA CLASSE "COMMENCEMENT".
"

_ Shannon O'Hara (Fondatrice de Parler Aux Entités®)


Aucun !

Votre heure locale ici.
Une classe "COMMENCEMENT" a lieu dès le landemain de cette classe au même endroit (et en ligne) LA CLASSE "COMMENCEMENT" INCLUE CETTE CLASSE "INTRO" (vous pouvez donc

directement vous inscrire à la classe "commencement"

).
Plus d'info ici !